BILL CONWAY is a lifelong Chicagoan, Navy veteran, and former prosecutor running for Alderman in the new 34th Ward to make one of Chicago's most vital economic corridors a safer, stronger community for everyone. Conway has been a reserve Intelligence Officer in the U.S. Navy since 2012 and has served in Qatar, Afghanistan, and European Command Headquarters in Stuttgart, Germany in 2021. He was recently promoted to the rank of Lieutenant Commander.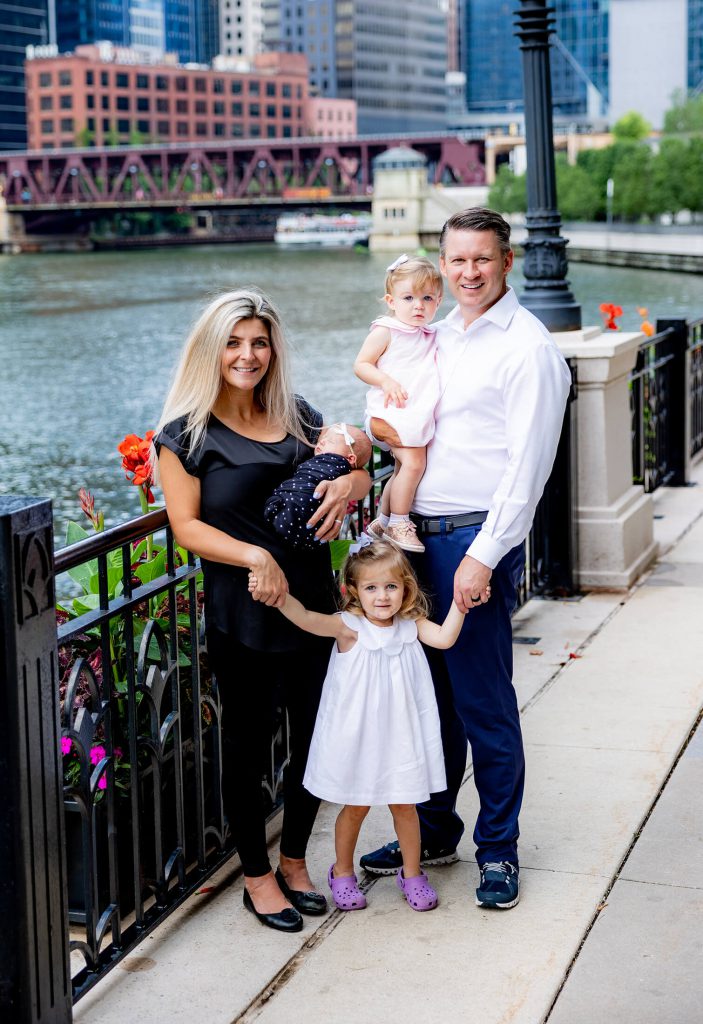 Conway previously worked as a prosecutor in the Cook County State's Attorney's Office where he held violent offenders and corrupt politicians accountable.
Conway holds an MBA from the University of Chicago, a law degree from Georgetown University and a B.S. in Accounting from the Wharton School at the University of Pennsylvania. Bill was born in Chicago, raised on the north side, and has lived in downtown Chicago nearly his entire life.
Bill and his wife Brittany are raising their three young daughters in our community. He currently runs Green Street Renewables, a solar development company that helps schools and others develop solar solutions to reduce their energy costs and climate impact. Bill is also an adjunct professor at DePaul University where he teaches Renewable Energy Finance at the Loop campus.